Building your very own custom home can feel like a dream; however, there are a few realities to consider before you forge ahead. It's a rewarding process, but can be challenging if you are not prepared. Read on to learn the five things you should think about before making the decision to build your custom home.
Consider Your Goals
Have you always dreamed of building your own custom home, or is this a new endeavor you've just started thinking about? If it's the latter, why did you decide to build now?
Are you frustrated with the current, challenging real estate market?

Have you been looking for another home, but been unable to find a design to suit your tastes?

Do you just want a new home that doesn't need the immediate maintenance that an existing home likely does?
No matter your reasoning, think about your goals and aspirations for building a custom home. Keep in mind that building a new home may avoid the aforementioned challenges, but will present some challenges of its own. Make sure that building a home is truly worth it to you and your family.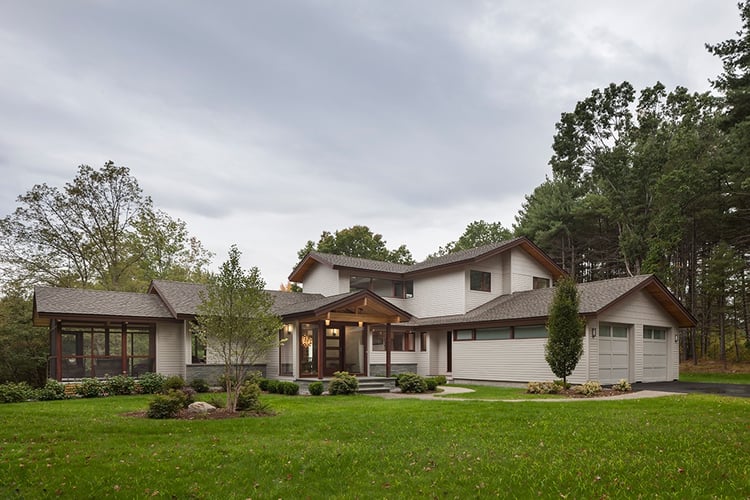 Consider Your Budget
When building a custom home, costs can add up quickly. Before committing to the process, make sure to crunch some initial numbers to ensure that you have a healthy budget to support your project.
Most people recognize the cost of the land and the overall construction cost in their initial budget planning, but sometimes forget other expenses like:
Site info: obtaining a topographical site survey, and other site information
Site prep costs: clearing trees, excavation, blasting, grading, etc.
Utilities: installing septic, wells, connecting to electricity, etc.
Design costs: Architect fees, engineering fees, etc.
Framing materials: lumber, roofing, windows, doors, etc.
Finish materials: cabinets, carpeting/flooring, lighting, etc.
Sub-Contractors: electricians, plumbers, painters, security, masonry, landscapers, etc.
Although the Acorn Deck House team does work some of these expenses into our package cost, building a custom home can easily become an inadvertently expensive undertaking if you (and your budget) are not prepared for it from the beginning. Luckily, our predictable pricing can help simplify the process.
Consider Your Site
If you already have a piece of land reserved for your custom home, congratulations! You are one step ahead. If not, your first step in the home building process will be finding a suitable site in your target area.
Finding available land can take time, depending on where you are looking. Buildable lots in popular, urban and suburban areas are hard to come by and, when available, they are usually snatched up right away.
In circumstances like this, it is always beneficial to use a Realtor that specializes in land sales. They may have inside knowledge of properties that are "coming soon" to market, and also be able to walk sites with you to determine if a certain property is right for your home building aspirations.
You may also find it easier to look for land outside of metro areas, opting instead for somewhere more rural. Typically these areas have more readily available land for sale; however, make sure to consider your commute and your lifestyle before committing to a purchase such as this.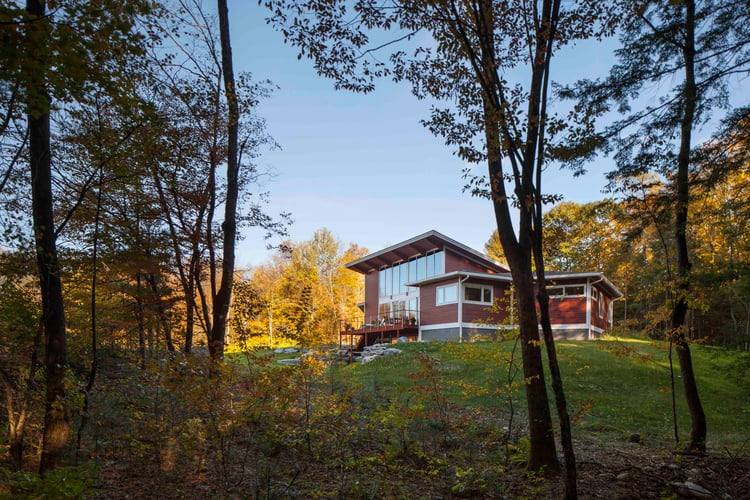 Consider Your Timeframe
If you have a tight timeline and need to move into a new home within a few months, building a custom home is likely not for you. Building a truly custom home will always take longer than purchasing existing real estate, no matter how much you expedite the process.
Typically, when clients come to us with land and are ready to begin the design phase, we tell them to look forward to moving into their new home in about a year. However, many factors can affect this timeframe.
Your local building regulations will play a role in determining the total length of time of your project. Depending on your location and its local guidelines, you may need to allow a few weeks to several months for the acquisition of permits. Also, numerous design changes, engineering, increased product lead times, change orders, belated decision making and more can all contribute to additional delays.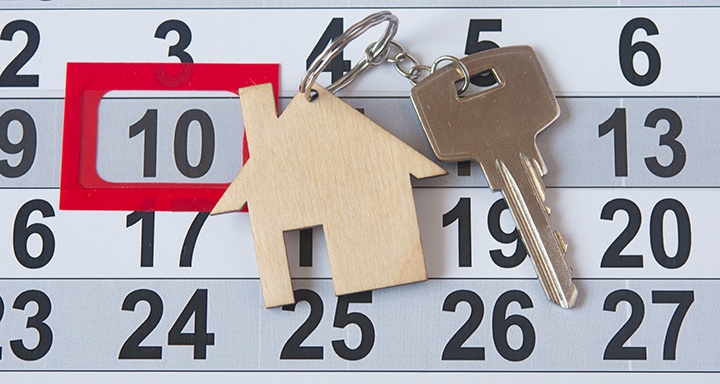 Consider Your Personality
Building custom gives you full control over all of the options and finishes in your new home, which is extremely rewarding – but can feel overwhelming at times, too.
You will need to make decisions on everything from what color and style siding you want, to the style of doorknob, faucet and toilet seat. There are many options to consider and you must settle on decisions quickly to keep the process on track and on budget.
While the option selection process comes easily for some people, it is harder for others. Not everyone's personality is ready to take on the home-building task of making decisions that they'll have to live with for many years into the foreseeable future. It is wise to consider whether you would enjoy the customization process before you begin the custom home journey.

Consider Your Future
Once you prepare for the realities of the home building process, you can move ahead with confidence. If you are ready to learn more about building a custom home, Download our free eBook today or schedule a consultation to speak with one of our Project Directors.