Looking for the perfect place for cooking, entertaining, socializing, crafting, and working from home? In today's modern lifestyle, your kitchen should check all the boxes.

What was once just a functional space for preparing meals, the kitchen has evolved into the home's multi-purpose arena. With families spending more time in the kitchen than any other room, the design and atmosphere of your kitchen should set the tone for the rest of your living space. Here are five ways careful planning and design can position your dream kitchen as the true heart of your custom home.

1. Open Layout

Have you ever noticed that guests like to congregate in the kitchen? Creating an open concept can be the key to the functional design of your new home. As the future backdrop for holidays, birthdays and dinner parties, your floor plan should encourage socialization throughout the kitchen and living spaces. Implementing an open layout will allow for the distribution of natural light, facilitate open traffic flow, and give your kitchen a warm and welcoming environment that will cater to your lifestyle and entertaining needs.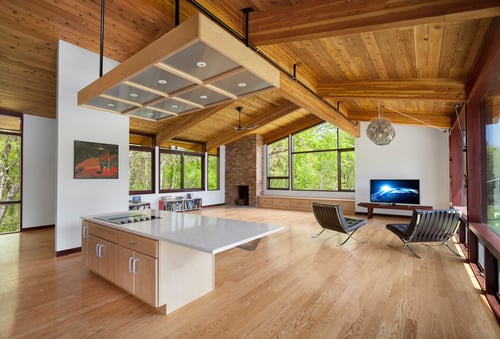 2. Three Rooms in One

Seamlessly blending your kitchen, living room, and dining area together into one "great room" will add versatility to your living space. An all-in-one approach will allow you to communicate with family and friends while working, preparing food, or sitting in the kitchen. Rather than creating formal, segregated rooms, make sure your new home's design maximizes its footprint by keeping it open.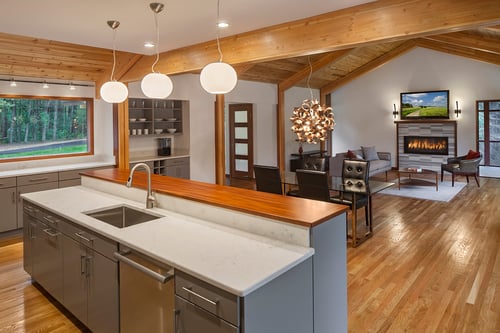 3. Everything is Better on an Island

If the kitchen is the heart of your home, the island is the heart of your kitchen. Incorporating an island in your home's open floor plan will create the perfect hang-out space that delivers a welcoming atmosphere and convenience to your kitchen. It's the perfect oasis for relaxing, family cooking, playing games and creating precious memories with friends and family.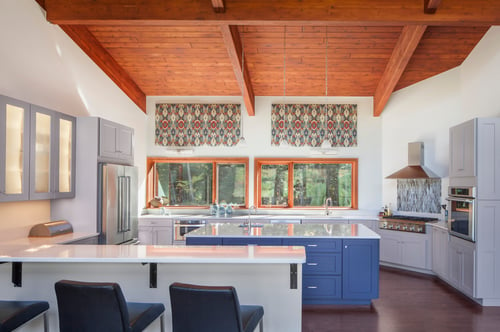 4. A Central Space

The design and placement of your kitchen can be transformative for your custom home. The kitchen should be accessible from other important thresholds of the home such as the front door, your deck and other seating areas. Multiple entry points will encourage traffic flow and promote your kitchen as the social hub you intend it to become.

5. A Clean Kitchen is a Happy Kitchen

The easiest way to make any space more welcoming and enjoyable is to maintain it's tidiness. When designing your home, make sure to carefully plan a kitchen large enough for not only your entertaining needs but also all of your cooking and storage demands. You may also consider incorporating a walk-in pantry into your home's design to ensure space for excess goods - and as a nice "hide-away" spot for last-minute cleanup before guests arrive.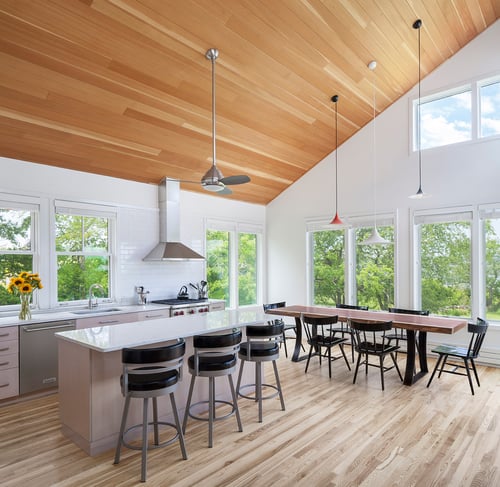 Bring your kitchen to life as the heart of your custom-built home by designing a modern and all inclusive space. Our experienced team will work with you throughout the entire process to ensure you have a say in every aspect of home's layout and design. Initial conversations will give you the opportunity to discuss your wish list of features and allow your Project Director to become familiar with your goals. Download our Wishlist Worksheet to explore and plan the possibilities of your new home and, once you're ready, talk to one of our experts by requesting a consultation.