Your home should be your safe haven for rest and relaxation, not a never-ending chore. While everyday cleaning and routine maintenance are part of life, the time you dedicate to keeping your home up to par can be streamlined when your home is designed to work in your favor. As you consider a custom-built home, designing it so you can spend less time tending to it and more time enjoying it is a must.
Opt for easy-care materials
From the roof to the kitchen countertops, building a custom home means you have better control over the materials that become part of your living space. By selecting materials with a higher level of durability and longer life expectancy, you will be able to avoid more frequent repairs. You'll also want to choose stain-resistant and easy-to-clean materials on the interior and exterior, especially if your home will be a frequent gathering place for family and friends.
Incorporate interior features that require minimal upkeep
There are many ways to create the atmosphere you want without compromising too much of your time to maintain it. A gas fireplace will give you the warmth and ambiance you are looking for without the additional work a wood-burning fireplace requires. And while bold, solid colors can add a level of sophistication, they are unforgiving when it comes to dirt or scuff – especially in high-traffic areas. When selecting paint colors, flooring styles, and even upholstery options, choose patterns and tones that will help camouflage standard wear and tear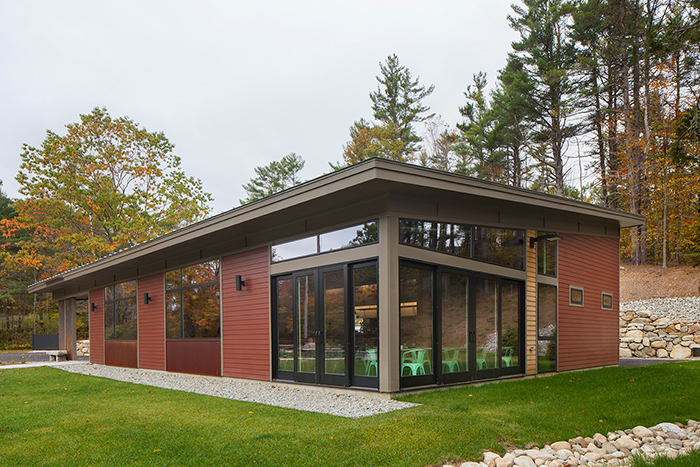 Design your home to work in your favor
The design of your home should be beautiful as well as functional. Solar orientation can play a big part in maintaining your home's components – too much sun exposure can cause fading while too little can cause moisture retention, leading to moss, mold and mildew. Siting your home just right will help control sun exposure and also help protect it from wind, rain and snow. Other thoughtful design elements, such as overhangs and roof pitches, can add additional protection as well as architectural interest.
Consider a smaller footprint
When there is less square footage, there is naturally less to clean and maintain. Downsizing is a great motivator to declutter and discard items that have no genuine value to you. When space is limited, there is more incentive to keep décor and clutter to a minimum as well. Instead of filling your space with a variety of smaller items, incorporate larger items that are easier to clean – and clean around. When it comes to storage, be strategic about organization. You can even incorporate closed, built-in shelving or other subtle design elements that will help you keep unnecessary items out of sight until they are needed.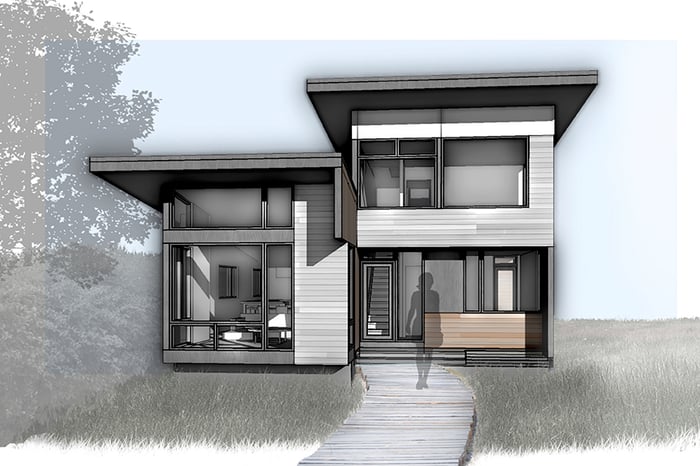 As you explore the possibilities of building a home that accommodates your lifestyle and interests, talk to one of our experts for even more advice on how to create the low-maintenance, breathtaking custom home of your dreams. Download our Custom Home Building Guide to learn more and, when you are ready, schedule a consultation to get the conversation started.