The ability to design something precisely to your own specifications is an appealing draw of a custom-built home. Once clients begin the design process, however, many find themselves wondering if they should seek to blend in with the rest of their neighborhood or stand out. Here are some considerations we at Acorn Deck House believe clients should review as they design their ideal home.
Think of Resale
When you design your custom home, the resale value of the property should always be a top consideration, even if you plan on this house being your forever home.
Some people worry that if their home is "too different" from their neighborhood it will not hold its value; however, when thoughtfully designed, often the opposite holds true. Rather than undesirable, the home is seen as special - a one-of-a-kind find.
The key to achieving this is carefully designing the home to the property and the surrounding area. The home should take the neighborhood into consideration, but ultimately showcase your individual style and personality to make a uniquely custom home.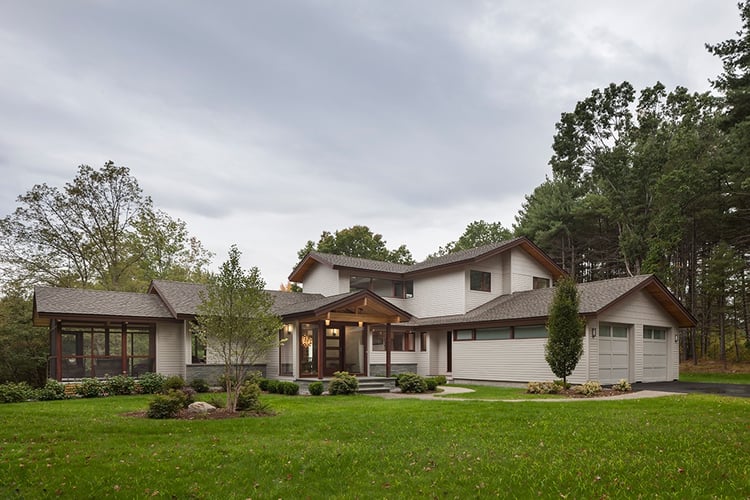 Get Inspired
Once you've begun designing your home and know the style you're looking to achieve, look at some of the elements that tie your new neighborhood together.
Is your home sited on the New England coast? If so, you'd be hard-pressed to find a neighborhood without some of the quintessential coastal classics, such as a widow's walk, dormers or cedar shingle siding. Try incorporating one of these types of elements into your home design; doing so can allow even the most contemporary of homes to fit with its surrounding buildings, without compromising its own unique style.
However, don't go overboard.
As you consider elements of your dream home, only make selections that fit well with your overall home design and styling. There is no need to include a random mix of various design elements simply for the sake of checking boxes. Less is more. It's better to include no neighborhood elements than to include ones that don't fit with your design. Every element of your home should be thoughtful and well-planned for a fully seamless and cohesive expression.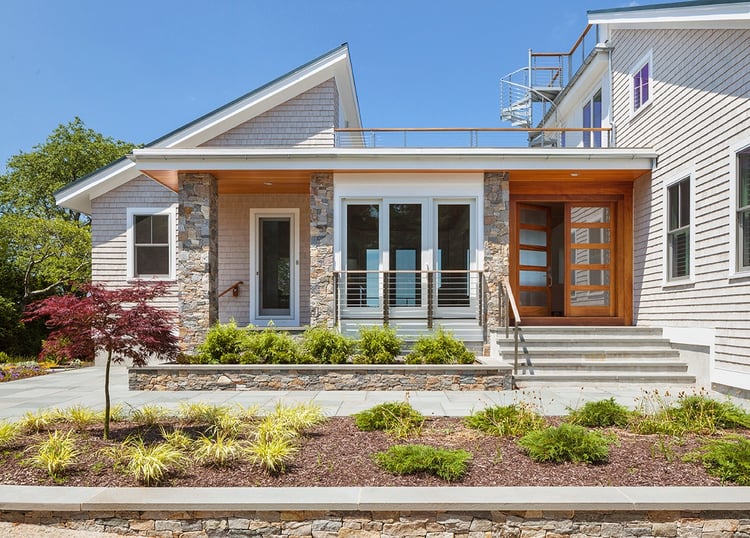 Retain Your Value
In addition to the design and building elements of your home, consider the value of nearby homes.
For example, if you find a beautiful lot in a neighborhood filled with ranch-style homes with values of $500,000 and less, it would be unwise to invest your time and money in building a $2 million luxury estate. This house would not fit in with the neighborhood and you will never come close to retaining its value if you ever decided to sell, regardless of how wonderful the site and home may be.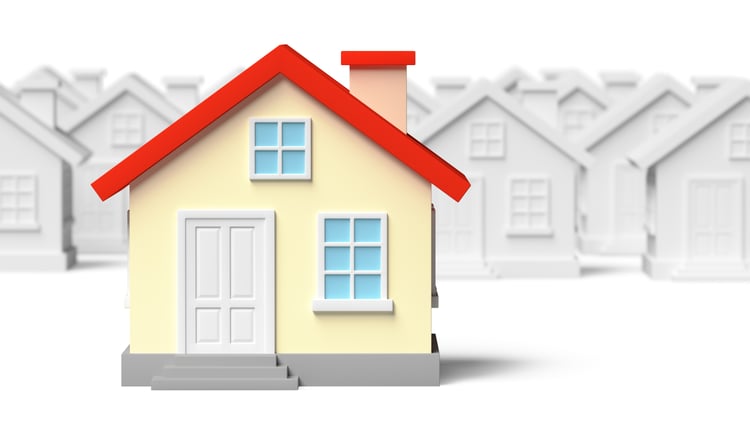 Your Home, Your Way
But, ultimately, always remember that this is your home. It you have a vision, never let anyone else dictate what it should look like, no matter where it's being built or who its neighbors are.
Acorn Deck House Company's top design priority is to give our clients exactly what they want, and bring their dream home to life. We design just what you envision: your home, your way.
Start planning your dream home with our free wishlist worksheet today!