From the moment you walk through our office door until the moment you walk through your new home's front door, we have a team of experts ready to answer any questions you may have. Superior customer service is at the heart of Acorn Deck House, and nowhere does it shine stronger than in the care we give to our clients from beginning to end. Read on to find out what to expect when you build a custom home the Acorn Deck House way.
First Things First
The easiest way to get started is by contacting us! We're happy to answer any questions that you may have about our homes and our process. We can also match you up with one of our knowledgeable Project Directors, who can discuss your ideas, possibilities and budget for your new custom home.
If you already own your building site - great! Your Project Director will guide you through the next steps below. However, if you do not own a site yet, your first task will need to be selecting an appropriate building lot (try using LandWatch or finding a Realtor who specializes in land sales).
Setting the Stage
Once you have selected your site, your Project Director will thoroughly discuss your wants, needs and budget for your home with you, and provide clear details on how to stay on budget with your choices. He or she will listen to your priorities and make a list of every element you desire for your new home. He or she will also share photos and renderings of our existing homes to understand your architectural likes and dislikes.
In addition, your Project Director will begin to review your town's building regulations and permitting requirements to ensure we fully understand every aspect of your project from the start.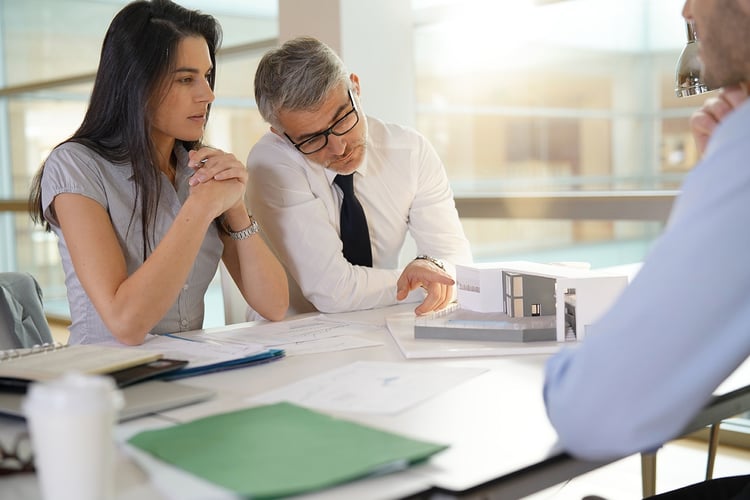 Taking Shape
Our in-house Architects use the information that your Project Director outlined as their guideline to create your perfect home. Our registered Architects design to all necessary codes based on your location.
You will first be presented with a concept sketch to ensure that we have captured your wishes for your custom home. Once you are pleased with the sketch, it will be transformed into architecturals and then construction drawings. Your feedback is, of course, encouraged and welcomed every step of the way.
Budgeting
Our business is centered on building homes; not designing home plans that may never be built. This means that our Architects on staff work closely with our pricing department to ensure your custom home's design can be built within your budget.
Each iteration of your home's design is met with accompanying pricing estimates and, once we have more concrete drawings, invoices.
Our pricing structure includes a custom design tailored to your needs, the materials needed for the weathertight shell as well as some interior millwork. We also help you retrieve builder estimates from several builders to not only find the right person for the job, but also the right fit for your budget. Altogether, this means that when we give you your package price on a drawing set, we stand by it and you can trust it.
Bringing in the Builder
While your drawings are being finalized, it's time to select your local builder and familiarize him or her with your project.
If you have someone in mind, you are welcome to work with them (and we can provide training on how our system works). However, if you have no local builder connections, your Project Director can often suggest builders we've worked with previously in your area. Either way, your Project Director will guide you through interviewing all of your options and retrieving bid estimates until you've found the right fit.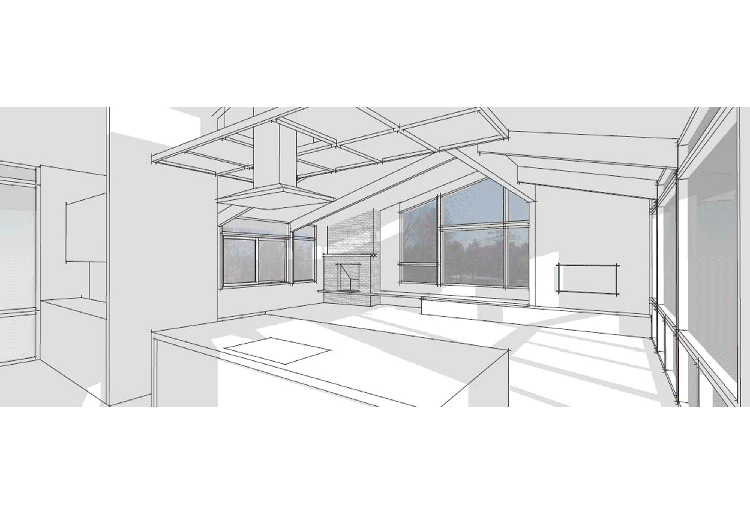 Prefabulous
We do not sell plans alone; all of our packages include the prefabrication of your home in our climate-controlled manufacturing facility. This means that the major components of your home are meticulously precut and detailed for tight tolerances and an accurate fit. Our proprietary millwork – including mahogany entry doors, mahogany windows and sliding glass doors, magnificent stair and rail systems and trim styles – is hand crafted and designed for modern lifestyles. We also offer many products from quality vendors including Marvin and Pella Windows.
Our craftsmen are proud of the work that they do and strive to create an immaculate home for you and your family.
The Build
After fabrication, your home's components are shipped, and your builder constructs the package and finishes your home on-site. During this time, our Builder Services Department is on hand to answer any questions that may arise and assist in any way they can.
Never Say Goodbye
At last, you've moved into your beautiful new home. This means you're on your own now, right? Wrong.
Acorn Deck House Company has been building homes and serving customers since 1947. We have 20,000 homes worldwide and are still pleased to hear from our happy homeowners.
After your home is complete, you are still never alone. We are always still a phone call away to answer any questions, offer replacement parts or provide upgrades.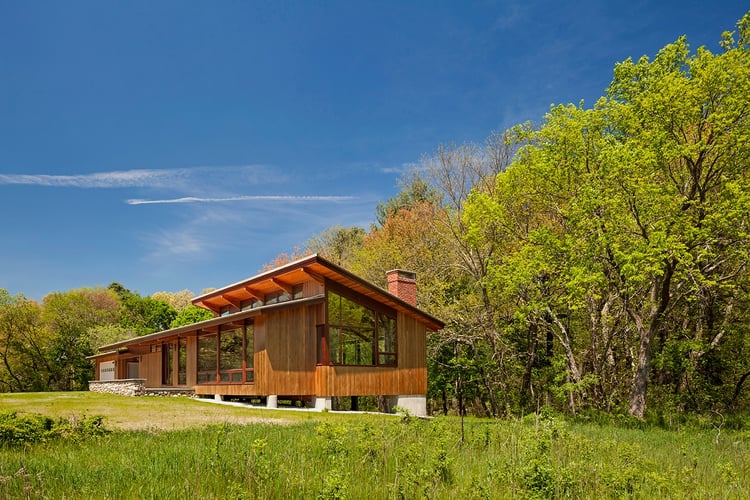 Ready to learn more about the Acorn Deck House difference? Download our eBook to learn more, or schedule a consultation to speak with a Project Director.