Our design department is hard at work creating new homes for 2022, so we thought we'd share a sneak peek of some of the modern homes that are coming down the pipeline! Read on to learn more about some of our upcoming projects.
Cedar Creek
1,198 square feet
1 bedroom
2 bathrooms
Cedar Creek is a petite house that was designed to fit the "grandfathered" existing footprint on its Barnstable, MA site. This nearly-1,200-square-foot home is designed as a nod to Acorn Deck House homes of the '70s and '80s, with a blend of traditional Cape Cod architectural features and concealed post-and-beam construction.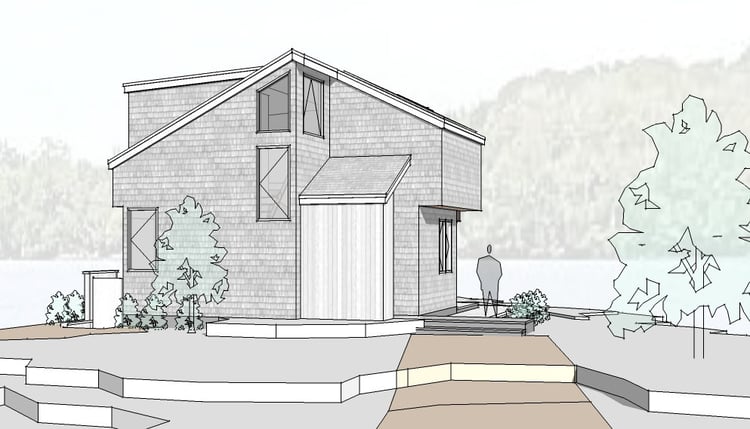 This home features one bedroom and two bathrooms, along with a large great room overlooking the site's waterfront views. The thoughtful design also incorporates passive solar heating and cooling through the home's siting and window placement, allowing passive cooling in the summer and warming in the winter.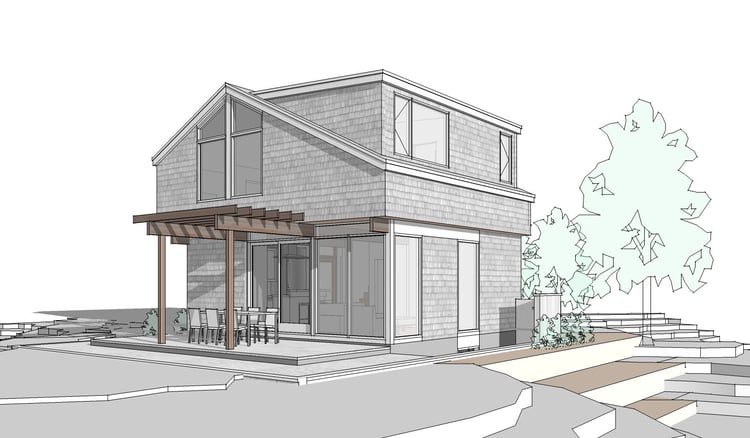 Vernacular
1,557 square feet
3 bedrooms
2 bathrooms
Vernacular is a contemporary Cape designed for a wooded Martha's Vineyard, MA site. This one-level vacation home is designed to welcome in the sun from morning until night. The abundance of natural light and inviting open spaces will make this home feel much larger than it really is.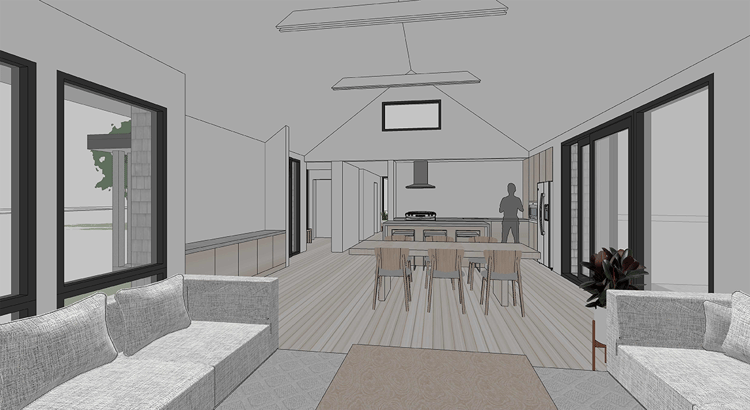 The home has three bedrooms, two bathrooms, and a great room that opens to an expansive outdoor patio. The great room features a cathedral ceiling, which makes the space feel larger and more open for entertaining, while the bedrooms and other private spaces have lower, more intimate ceilings, making the spaces feel cozier and more secluded.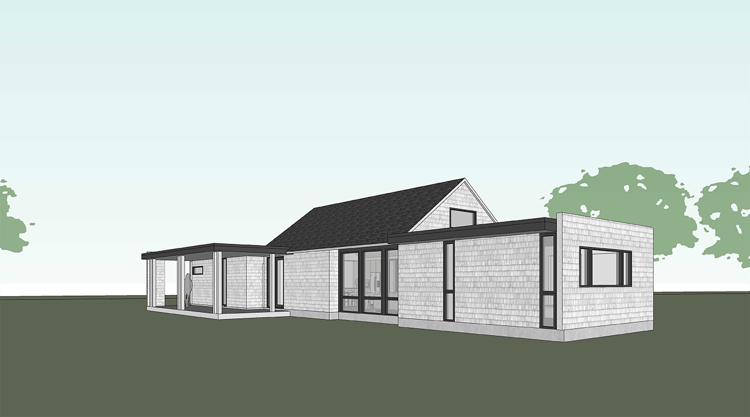 Like what you see?
Now could be the perfect time to begin designing your dream home. Start by laying out your ideas using our Wishlist Worksheet. Once you're ready, schedule a free consultation with one of our experienced professionals to take the next step and bring your dream home to life.