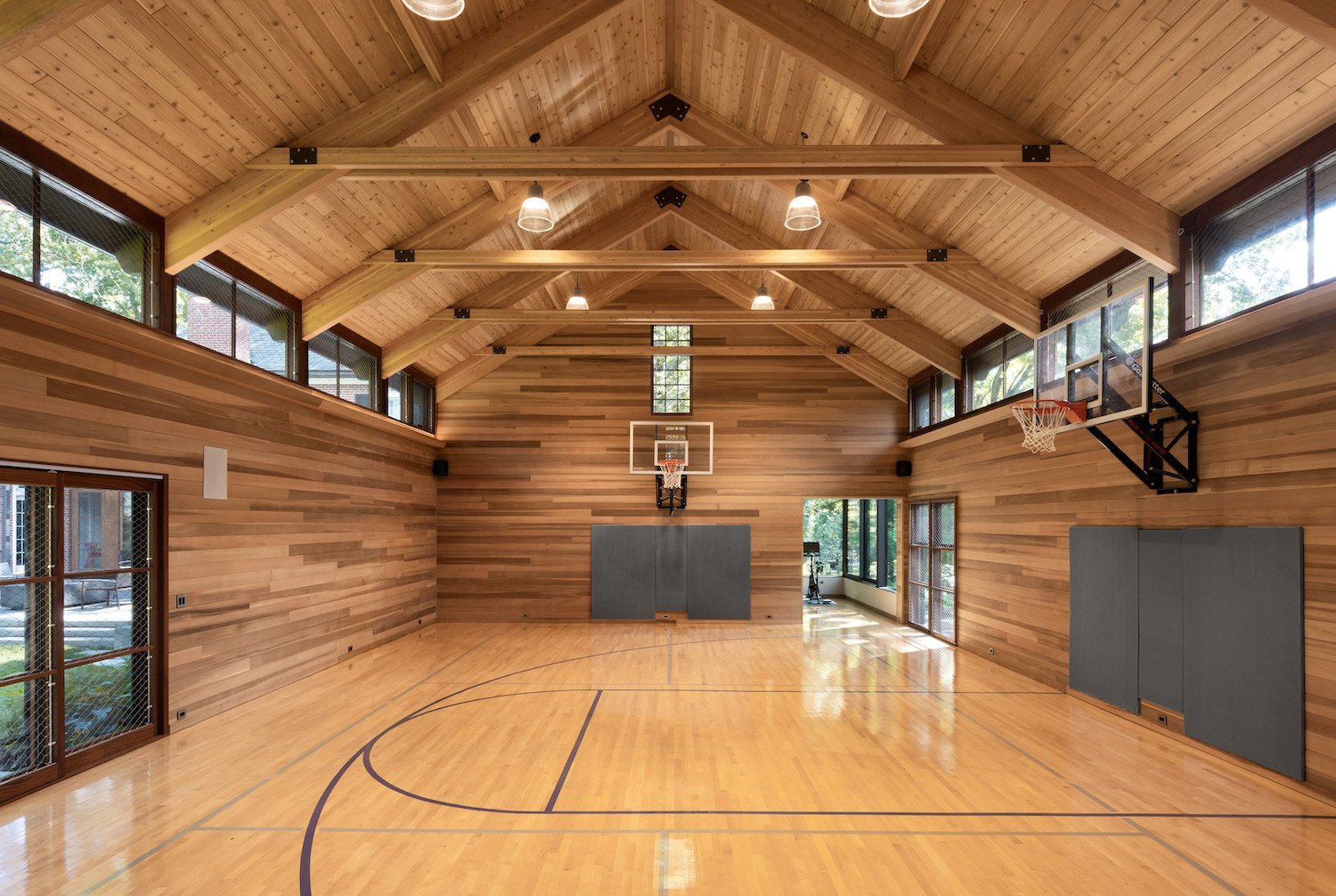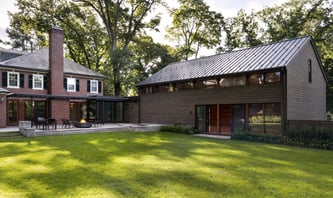 Custom Addition: Multi-Use Home Basketball Court
When your very active sons love to play sports, and follow in their parents footsteps, it's time to build them a place where they can release their energy, a place they can enjoy with their friends, and still hear the call to dinner. Plus, a place where parents can exercise or even play pickleball whenever there is free time day or night.
These Newton, MA parents commissioned Maryann Thompson Architects, in collaboration with Acorn Deck House, to design a custom basketball court and exercise area within the tight building code footprint in this densely populated neighborhood outside of Boston.
Courtside, designed by Maryann Thompson Architects and fabricated by Acorn Deck House Company, is a 1,588 sq.ft. basketball court, a workout room for parents and bathroom, attached to this beautiful home via a glass-lined breeze way.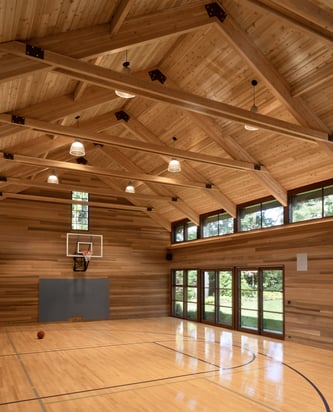 The extensive use of cedar paneling and post & beam construction gives this elaborate home addition a warm and inviting feel which is enjoyed by the entire family.
Take the Next Step
Custom additions, fabricated off-site, keep the building noise to a minimum without compromising on design details, scale and layout. Our goal is to allow you to take advantage of all the best benefits of prefab design, while not limiting your dream home or addition design.
Download our Process Overview PDF to see each phase of our streamlined building process.
Once you're ready, schedule a free consultation with one of our experienced professionals to take the next step and bring your dream design to life.