Stick-built homes are completely constructed on-site. Your neighbors will hear every saw and hammer starting at 7:00am every morning for many long months, especially with the specifications of a larger custom home.
Conversely, an Acorn Deck House is mostly prefabricated in another location. House panels and interior millwork are constructed off-site in the optimal conditions of our climate-controlled indoor fabrication facility, which greatly reduces on-site construction noise and eliminates site-built uncertainties (i.e. weather) that delay progress.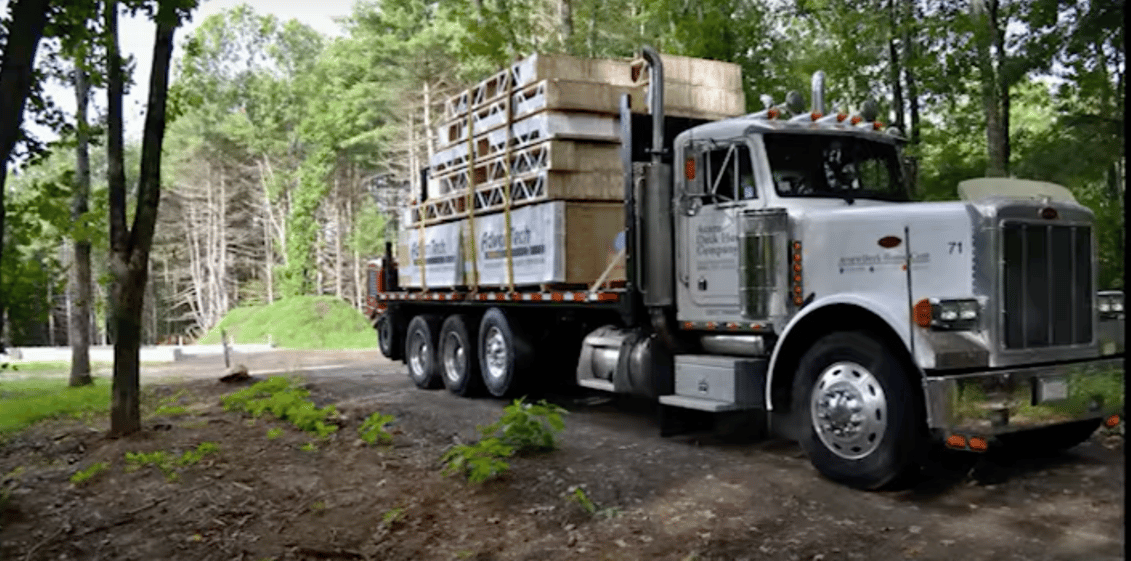 Prefabricated components include all of the materials required to create a weather-tight shell, in weeks not months. Major components are meticulously precut and detailed for tight tolerances and an accurate fit based on your custom design.
Our proprietary millwork – including mahogany entry doors, mahogany windows and sliding glass doors, magnificent stair and rail systems and trim styles –are all handcrafted in our fabrication facility.
This off-site build minimizes construction noise and reduces on-site construction time, and offers these advantages:
Window sizes and shapes are manufactured to meet your desire for uninterrupted walls of glass as well as your need for privacy in certain areas

Specialty engineered floor systems offer superior strength and allow for installation of plumbing, heating and wiring with minimum on site cutting

Beams and other structural members are pre-cut and pre-drilled to conceal connecting hardware

Wall panels have tight tolerances and high structural integrity

Pre-engineering reduces framing time and dramatically reduces waste

Specialty millwork products complement the overall design
Take the Next Step
Our goal is to allow you to take advantage of all the best benefits of prefab design, while not limiting your dream home design.
Download our Process Overview PDF to see each phase of our streamlined building process.
Once you're ready, schedule a free consultation with one of our experienced professionals to take the next step and bring your dream home to life.