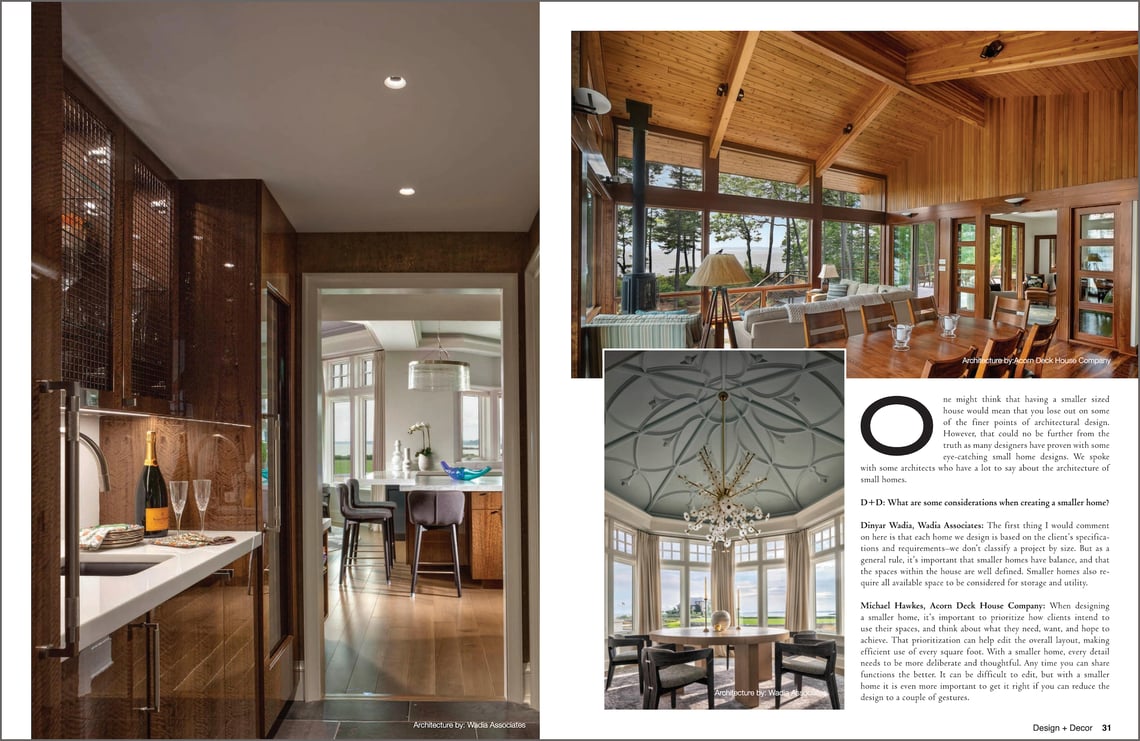 Discussing the Sophistication of Designing Smaller Homes
Story by Hunter Powell
Michael Hawkes, Lead Architect at Acorn Deck House Company, as interviewed for this issue:
"Integrating unique features in a smaller home can­not be an afterthought. With smaller homes, we have had clients re­quest that we make space for an heirloom piece of furniture, for ex­ample. So, space planning needs to be more intentional earlier on in the design process to make sure the layout is ideal. The other ways to address smaller homes is to "double-up" space uses with "flex rooms". For example, having an office act as a guest room, or a home gym be planned in a way that it can be used as a future nursery..."
Read the entire article and access the Design + Decor 2023 Sourcebook here.
Take the Next Step
Custom homes, architect designed, fabricated off-site, and built on your land, keep the building noise to a minimum without compromising on design details, scale and layout. Our goal is to allow you to take advantage of all the best benefits of prefab design, while not limiting your dream home or addition design.
Download The Acorn Deck House Building System pdf
Get our Process Overview PDF to see each phase of our streamlined building process.
Once you're ready, schedule a free consultation with one of our experienced professionals to take the next step and bring your dream design to life.