Once you've determined that building a custom home is right for you, the next logical question is: where do I start?
You can begin by scheduling a meeting with a custom home building expert, but make sure to prepare before you do. Here's a look at some of the things you can do before your meeting.
Pinpointing your location
One of the first things you will be asked during an initial consultation is where you want to build. However, surprisingly, some people don't determine this before scheduling a meeting.
You may have a vague knowledge that you want your new home to be in either New Hampshire or Massachusetts, for example; but until you narrow down to a more precise location, it will be impossible to move forward with any conversation specific to your project. Since there are so many design and planning variables that are based around your project's site, it would be unwise to put the cart before the horse.
Choosing the right site
Unfortunately, sometimes finding buildable land is a little more of a challenge than some people realize.
Solely because a parcel of land is for sale, does not mean that it can be built on. Keep in mind that some land can actually be unbuildable because of restrictions (conservation land, easements, wetlands, etc.) on the property. You can research these restrictions on your own, but it is also wise to consult a knowledgeable realtor or real estate lawyer for expert advice. A good place to start is by visiting your town hall to review the property deed, tax records and building department records. Other things to consider are the town's zoning regulations and permitting requirements.
It is imperative to have a full understanding of your site's possibilities and limitations before purchasing the property.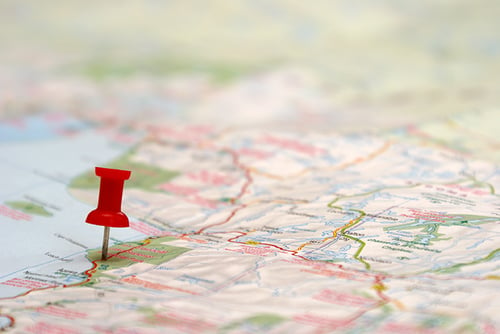 Planning what you want
Create an idea board on a site like Pinterest or Houzz to showcase what you love. You could even create a physical scrapbook with magazine cutouts of ideas you want to include. It's easy to make a huge compilation of ideas – and that's the perfect starting point – but be sure to filter through and hone in on your must-haves (your budget will be happy that you did). Our wishlist worksheet is a great starting point. Download it here!
You should also begin to think about how you would like your home to interact with your site: Where are the most desirable views? Where do you envision your home to sit? Are there any features to your site that you'd like to minimize or maximize? These are all important questions to answer before designing your home.
Getting advice
If you have friends or people in your family who have built a custom home, talk to them; get their advice. You will learn a lot by conversing with people who have already been through the process.
You should also take the time to research different custom home building options and which options sound most logical for you, such as prefabricated builds, fully on-site builds, and modular builds. You can even call up custom home building companies and ask questions just to get a general understanding of what to expect from their process.
Scheduling your consultation
Once you've found a method that you'd like to pursue, sit down with a home-building expert in that field and show them all of your findings. For the best collaborative experience, share your budget openly and don't be shy about communicating your ideas. Ultimately, the more forthcoming you are with the details from the beginning, the smoother the entire project will go.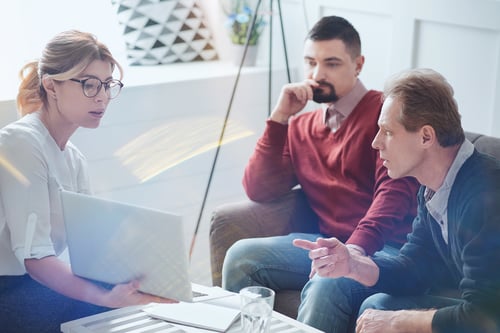 When you're ready, Acorn Deck House can help you get started.
Download our eBook to find out more about what makes Acorn Deck House different, or schedule a consultation today.